Domestic Bath Heaters
 » Return to heater selection page

Luxury

Mixing air and water in a jetted bath causes the water to cool 75% faster than 
in a traditional bathtub. But, a Balboa bath heater eliminates the rapid 
cooling of the water by providing a constant temperature – between 102° F and 
104° F – for a longer, more luxurious, and more enjoyable bath.
Automatic Reset
Only Balboa heater features the automatic reset for perfect temperature control 
without having to locate and reset the unit itself under the tub. Installation 
of a our bath heater couldn't be simpler and is perfect for both new 
installations as well as a retrofit.
Features

•  Maintain constant bath temperature

•  Automatic reset for perfect temperature control

•  Pre-plumbed for easy installation and serviceability

•  Plugs into standard 120V outlet

•  Energy efficient

Part Number Naming Convention
935211-2X

Replace X With Option Key

1 = Two 1" Slip Unions

2 = Two 1 1/4" Slip Unions

3 = Two 1 1/2" Slip Unions

4 = 1" Slip & 1" SPG Union

5 = Three 1" Slip Unions
Downloads:
» Sell Sheet
» Bath Installation and Operation Guide (40347_F)
» Bath Heater Safety Instructions (40568_B)
Installation Diagram Chart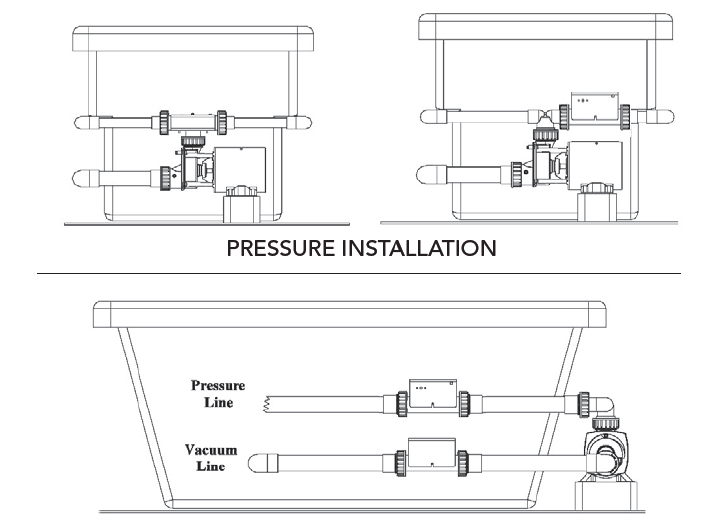 Note: If you want other size water connections the tail pieces can be ordered separately. Please contact customer services for additional support. 
For additional information on our whirlpool heater installation please refer to our Manuals and User Guides.
Click on one of the images below to see more information